lights out by 9.30pm! that's the rule on school days when i was younger. but i love to read, so i'd take a torchlight and a good book, and read under my blanket. this was especially exciting when it's a horror story! sometimes i'd fall asleep while reading, and the torchlight was on till morning!
busted!
alhamdulillah i still don't need glasses to read – yet! but it was one of the most adventurous time i had when reading books. i just enjoy reading myself to sleep! it was just me and the world in the book, in the dark, with just the little torchlight.
* * *
with my 3 boys, the lights must be switched off way before bedtime, to sort off sedate them! they'd still be jumping on their bapak, oh yes – but the atmosphere is already set for sleepy time. and no, we don't have personal side table lamps like a hotel room!
so my reading adventure had to wait!
my first ever terry pratchett, my favorite author after stephen king. if you had never read him, this is one of the good places to start!
until one day…
…my sis-in-law teh gave me this awesome present! a 'tiny book light'! it's the coolest invention ever! haha. thanks teh! i love it very much!
it's so sleek, light and white!

it's rubber-coated

it's got a little hook to be clipped between the pages for it to stand!

it can be rotated for the light to fill your pages, or the part you're reading! 
now i can read in the dark! (okay, from all the exclamation marks, you know how excited i am over this!)
*click* tada ~ seronoknya!
this 'tiny book light' had actually won an award for the 'gift of the year 2008'! see how it can rotate. eh, this is not a paid advertorial ye. i'm just really really excited!
if you want one, teh got it at borders, mall of emirates but i'm sure it's available at any borders. tengah sale, so you better hurry up!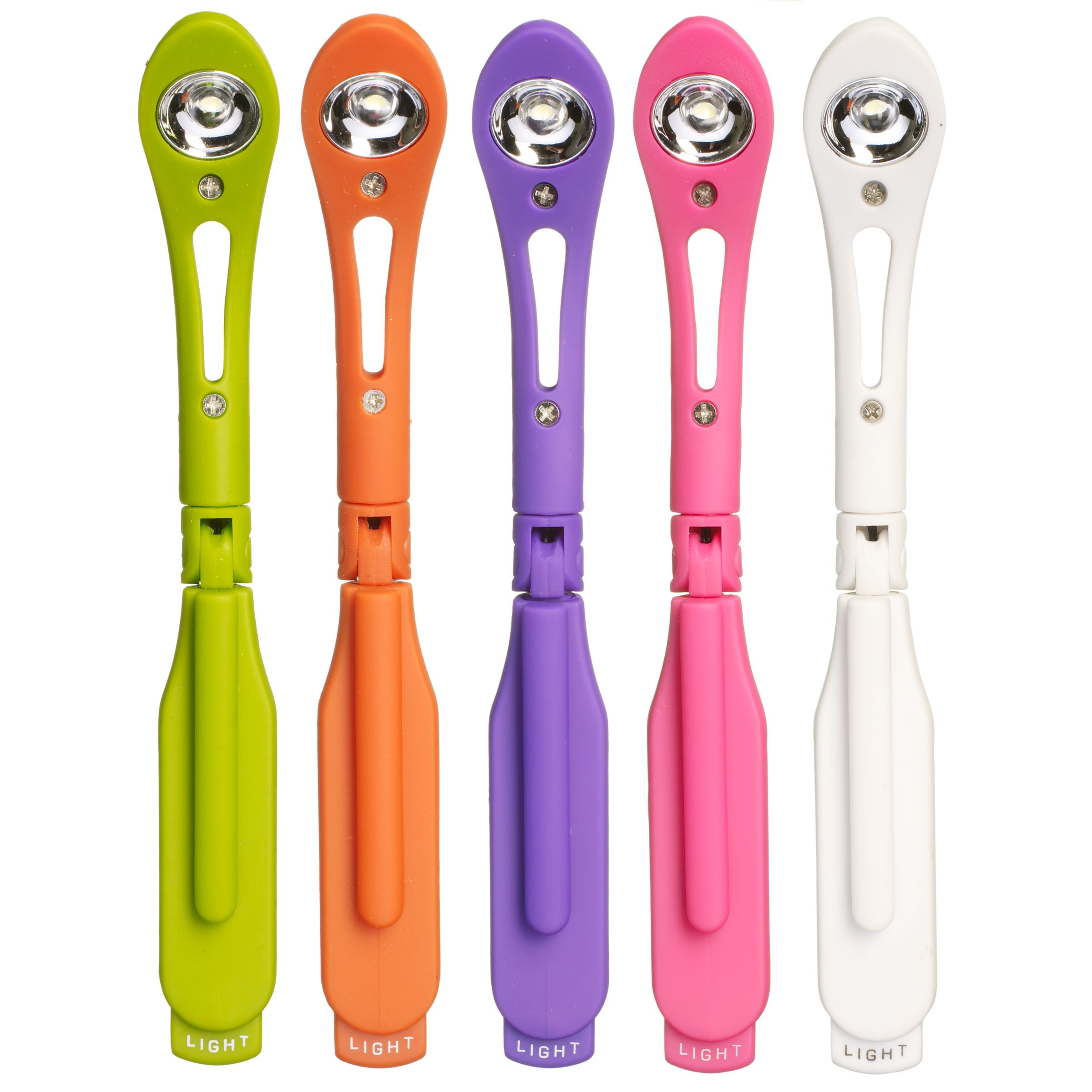 it's available in 5 colors! teh punya kaler pink. mine is white.
i love to read in the lrt. i love to read while eating maggi. i love to read with ice-cream. i love to read on the plane. and now-
now i can also indulge in my favorite childhood pastime; late-night reading, snuggling between the comforter, without illuminating the rest of the room and disturbing my sleeping little terrorists!