a ghost story, a family feel-good movie, a comedy and a adventure masterpiece. variety is the dish of the day!
* * *
it's hard to separate daniel radcliffe from harry potter, having played the loveable boy-wizard for his whole career so far. this is his first movie after the end of harry potter series, and he did pretty good. in fact, he looks deliciously dashing too!
the story has all the ingredients of an exciting ghost story : an unsuspecting stranger on a mission, an old mysterious mansion with a dark past, and an eerie apparition that comes and goes. daniel radcliffe plays a lawyer who had to go to a small village to handle some legal matters over the sale of an old mansion by the marsh. the villagers advice him against it, but refused to explain why…
curious, the lawyer determined to stay in the mansion to investigate and uncover the mystery behind the ghostly apparition…
this is a classic ghost story – a tale told in a period movie. i love period movies, i love ghost stories, and i like daniel radcliffe. this is my personal recommendation to you movie fans out there who share my passion.
..and a must-see if you're a fan of a good 'ol ghost story, minus the over-commercialized korean hantu merangkak and unnecessary blood and gore. because to make a ghost believable, it must appear at a distance, in an instant. kalau clear sangat nampak sangat tak real…
* * *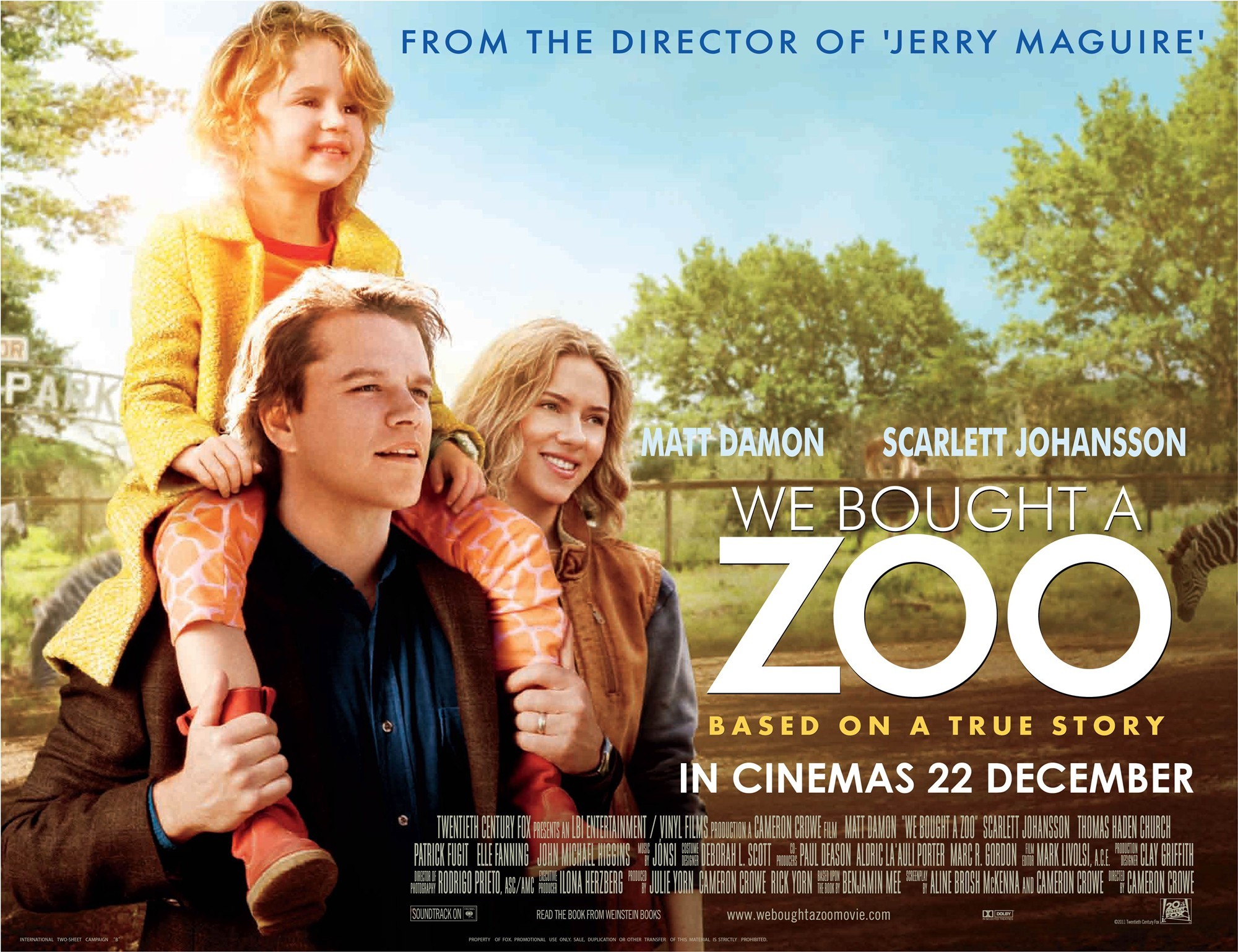 a father, played by matt damon just bought a place – and it's 'complicated'. why? it's a ZOO! the setting seemed typical of a dramatic family – mom just died, an emo i-hate-everything son, and the cutest little girl ever to grace the movie screen. the family moves to this place that comes together with a rundown zoo. from there begins their 'adventure' in fixing the place, ready for opening day.
so the movie basically deals with the problems and challenges they face in bringing the zoo back to life – financially, lack of experience, lack of manpower, problems with animals and the father having to deal with his rebellious son. but is everything going to turn out alright in the end? will it be a happy ending? cammon, you know it!
this is a family flick for all ages, nice storyline with a happy ending. an easy watch. could be predictable, but with the cast comprise of matt damon and scarlett johansen, a regular story could become quite extraordinary. give it a go!
..oh, if only they cut out the final scene! they don't need it for the story to be touching…
* * *
the title of the movie 'the big year' refers to an activity by 'birders' – people who love birds and really know types of birds just by looking at it – and they travel all over america JUST to look at birds, spot the birds, and record them. whoever spots the most number of birds, win the coveted title number ONE in the big year of that year. got it?
so owen wilson plays the current champion of the big year, and steve martin and jack black are the newbies who are trying to spot as many bird as they can to challenge the champion, resulting in a few funny mishaps but a lot of adventure. involving birds.
this is supposed to be a comedy, but to me it's not a ha-ha comedy like 'johnny english' or 'bridesmaids'. now THOSE movies are hilarious! 'the big year' is not a LOL comedy, rather it's a light-weight movie with some funny moments. funny, but not laugh-out-loud.
this is a shame considering that 3 big names in comedy are starring in this movie – crazy funny jack black, otai steve martin, and owen wilson. but don't get me wrong ok – the movie may not be as FUNNY as i expected, but it's not a boring movie. especially if you like birds!
also, i didn't expect the moral lesson by the end of the movie, making it a worth the watch. if you want something so bad, what would you sacrifice, what would you let go, and what would you expect to gain in the end?
* * *
'hugo' is in my favorite-movies-of-all-time list. it's an indescribable journey to another world; a world with 1930's french music, mechanical clocks, the magic of movies, and wonderfully crowded train station.
this is a story about a boy named hugo, who lived in a train station. why did he live there alone? what secrets does he hold up in the clock tower of the train station? you have to watch it to join him on his adventure to 'find his way home'. i wish i had watched this in 3D. even james cameron said it was THE BEST usage if 3D tech ever, even better than his own movies.
the boy who played hugo displayed more emotions than kirsten stewart in all the twilight movies. when he is frustrated, angry, excited or curious – he has charmed his way into my heart. endearing child-actors in 'hugo'!
this review may be short, but it's just because i don't know what else to say – this movie is simply BEAUTIFUL. watch it. hope you'll be amazed too.
* * *
what are my next 4 movies?