syigim hits the movies again. 'the wolverine', the anti-hero with that unmistakable metal alloy adamantium bone claws, 'elysium' a sci-fi drama of a divided world, a sci-fi comedy 'the world's end' and an action flick 'red 2' that proves you're never too old to be daymn cool.
* * *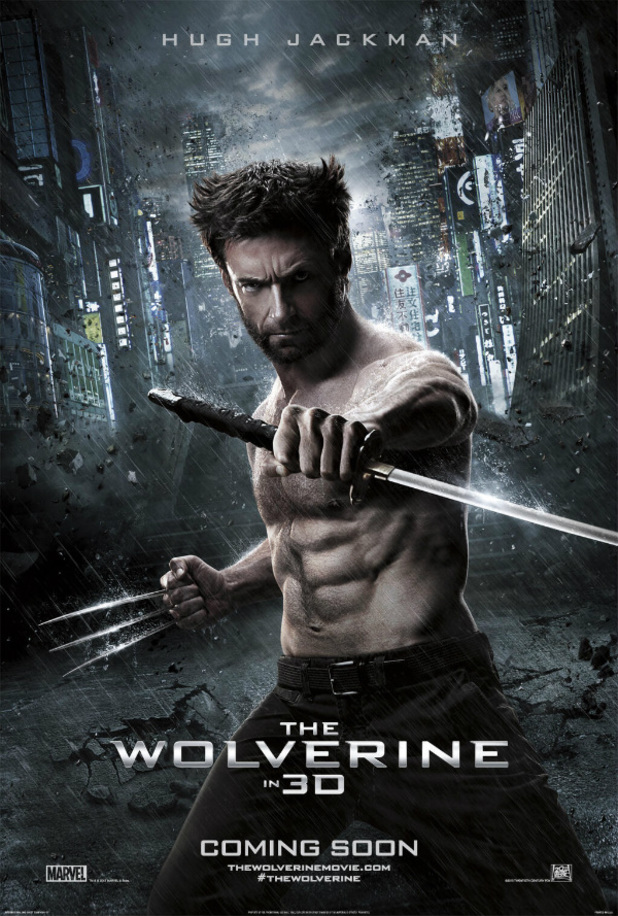 first, I'm totally in love with hugh jackman. that intoxicating stare, those yummy biceps – that is my girlie fan-girl talking. haha secondly, my movie-fan self will say that hugh jackman is one of those rare actors that can do both drama and action flick really really well. on top of that, he's really funny also!
I just watched him in the intense drama 'prisoners'. here he reprised his role as the awesome wolverine, and doing a damn good job at it.
you don't have to be familiar with the wolverine and x-men movies to appreciate 'the wolverine'. unlike the previous wolverine movie 'x-men origins : wolverine', wolverine is the only familiar face from x-men in this movie. his old crush jean grey appears from time to time but only in dreams. the movie doesn't even have as many mutants as a marvel movie should.
it stands alone as simply a story of a forgotten hero seeking freedom from the shackles of immortality (wolverine has healing powers against any wounds, heals rapidly and slows down aging). the setting is japan, when a tycoon summoned logan (wolverine) to his mansion, to 'repay' him for saving his life long ago during the bombing of hiroshima and nagasaki. there's more to it that just a repayment of old debt…
I thoroughly enjoyed the movie – it's not an empty action-packed movie; it has heart. but wolverine ended up spending the night with the japanese princess? cliché! I soooo can see that one coming!
* * *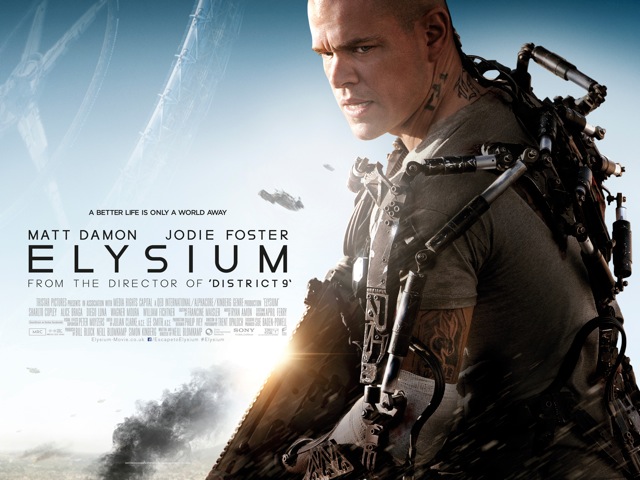 it's way into the future. 'elysium' is a man-made utopian world up in space for super-wealthy people, where birds sing and grass is green; while the rest of the poor people live on the ruined, polluted earth; brown and barren. the two worlds are so divided that when 'earth people' go to 'elysium', they're considered illegal immigrants, and would be blast off in space.
the story of 'elysium' centers on a desperate man (matt damon) threatened with a dangerous mission that would drastically change both worlds; and in his way is a power-hunger government officer up in the perfect elysium world, played deliciously villainously by oscar winner jodie foster.
the storyline is a tad draggy at times, and could be downright boring for some (read : me included). also, the ending is somewhat predictable, but does not lose its tenderness; will definitely leave you with tears.
and that said, the sad reality is some of us are already living on 'earth', while others bask in their own 'elysium' oblivious to the happenings on 'earth'. think about that.
* * *
I've always enjoyed nick and simon's brand of humor. wish I could watch this with my sis syida coz we both 'get' that dry brit wit! funny as heck.
it started as a pretty normal story – a couple of childhood friends got together to finish a tradition of visiting all the bars in their town, get a drink in every single stop, all in one night. what they didn't anticipate was the fact that their town has – changed, somehow. an alien invasion? ack!
the script is hilarious, the plot is fantastically silly and the ending is even more so – but I enjoyed it! it combines the greats of british comedic actors, each one played their character with great comedic timing. love this movie!
the brit accent may put you off if you can't catch what they're saying – otherwise, a good watch for a silly fun on a lazy day. oh, if you enjoy this, go watch 'paul'.
* * *
the movie 'red 2' make old—or rather, aged people looked SO cool.
ex-CIA agents bruce willis and john malkvich are called up for one more mission, this time to clear their names from association to a nuclear weapon. fellow ex-CIA helen mirren joined in, while having M16 agents, a korean contract killer and russian secret agent played by catherine zeta jones hot on their heels.
the story is action-packed, funny and great wit from helen mirren and malkovich. I love how cool helen mirren is taking calls while pouring acid on one of her 'victims'. she gets some of the best lines in 'red 2'. love her!
on the other hand, actress mary-louise parker who played bruce willis' girlfriend is just annoying. serious menyemak. however, we do need some nameless chick that lovely catherine and helen can outshine easily. haha.
bruce willis is still sexy as ever, and john malkovich is hillarious without even trying. dame helen mirren is so hot, and anthony hopkins is the most endearing character in this. highly recommended. I just wished morgan freeman would be on this too (he was in the first 'red' movie) – that would be perfection.